Self Service Laundry Room
Long stay period in Prague? Enjoy a self service laundry concept in our sustainable hotel in Prague.
Not only as a essential part of our "Be Green" concept, but in general as a added value service for any guest looking for a long stay period in Prague, we now offer a self service laundry concept at Botanique Hotel Prague. 
Teaming up with Miele, we've equipped a unique self-service laundry room with Miele professional washing machine and dryer, in which our Prague hotel's guests can wash and dry their laundry for a small nominal fee of 2 EUR. Self-service laundry room in hotels in Prague are rather rare occurrence and we hope this adds value to any guest with an extended stay period need.
If you are looking for a long business period of stay in Prague or travelling though Europe for a month, you can now enjoy the convenience of this unique experience at Botanique Hotel Prague and wash your laundry with us.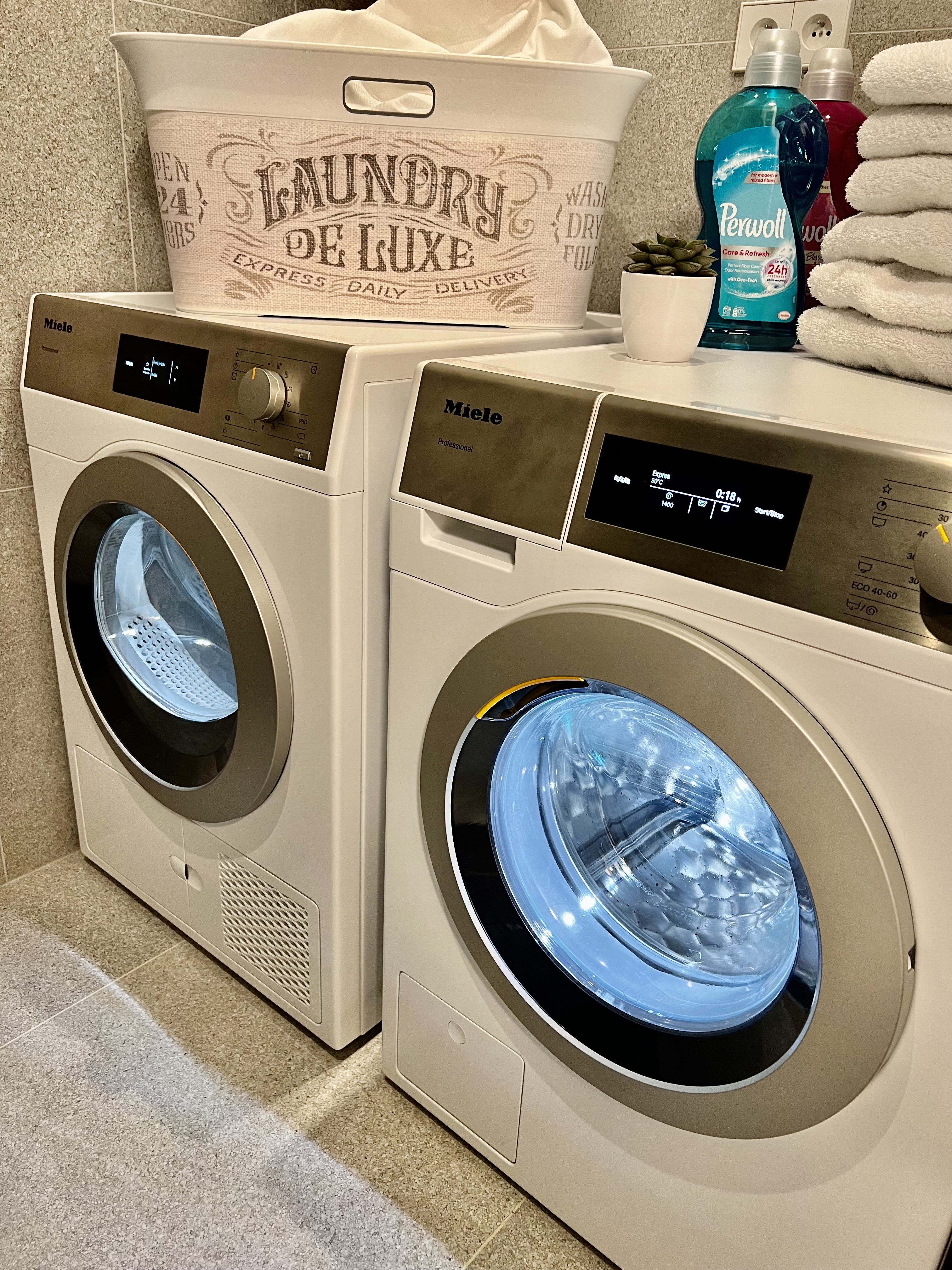 Who are we?
Modern hotel inspired by nature